This phrase has come into play in our home recently.....since we've been giving up dessert for the next 37 more days.....
Of course, cakes, brownies, cookies, candy/chocolate, ect are all desserts....but there are many items that must come into discussion......
For example.....
Our consenus: not a dessert, b/c we eat them for breakfast.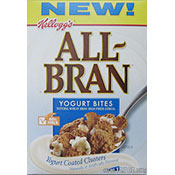 Not a dessert, again a meal item. However, we don't eat cereal w/ a lot of added sugar, so I would probably count Cinnamon Toast Crunch and Lucky Charms as dessert!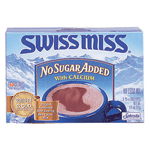 A hard call, but i'm pulling for "not a dessert". My argument is that hot chocolate is a beverage, and has as much calcium as milk.
We're allowing granola bars of all kinds b/c they're a snack item.
Made w/ milk, and sugar free...but no....this pudding is a dessert! Goodbye pudding!!!!!! (for a little while)
DUH!!! Just kidding......

Not a dessert......
Now that I've found all these pictures, I'm getting hungry! Time for a "not a dessert" snack!!!!!! Wish us luck!